NewJeans, the sensational K-pop group under HYBE Corporation, has been making waves in the music industry with their remarkable achievements. Their latest release, "Get Up," has been dominating the U.S. Billboard 200 chart, maintaining a position in the top 40 for an impressive eight consecutive weeks. This accomplishment speaks volumes about their global popularity and influence.
The group will also showcase their talents at the KBS Immortal Songs Live Concert at MetLife Stadium in the U.S., alongside renowned artists ATEEZ and Psy. This event will further solidify their status as a rising force in the K-pop scene, captivating audiences with their electrifying performances.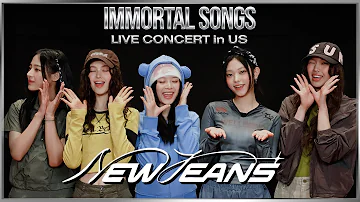 Notably, NewJeans surpassed an incredible milestone by accumulating over 100 million streams on Spotify. Their track "Super Shy" has maintained a presence on the UK Official Singles Chart for nine consecutive weeks, highlighting their international chart success. They even achieved a remarkable feat by reaching the top spot on major music charts in Korea, underlining their immense popularity in their home country.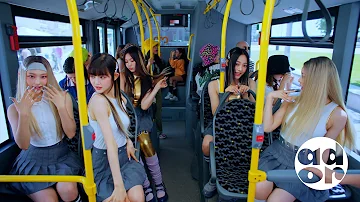 NewJeans' global appeal extends beyond music streaming platforms. Their live performances, including an unforgettable appearance at Lollapalooza, have left audiences in awe, showcasing their ability to connect with fans worldwide. With chart-topping tracks and a growing fan base, NewJeans continues to make an indelible mark on the global music scene, earning recognition as rookies of the year and receiving multiple crowns and awards.
Their debut album, "New Jeans," garnered over 200 million cumulative views on Spotify, solidifying their status as a global phenomenon. NewJeans' achievements demonstrate their exceptional talent and potential, making them a prominent and promising group in the K-pop industry.