K-pop sensation STAYC has successfully concluded their promotional activities for the title track 'Bubble' from their third mini-album 'TEENFRESH.' Known for their unique teen fresh charm, STAYC's album 'TEENFRESH' radiates distinct freshness and positivity. 'Bubble,' the album's title track, features a catchy synth bass sound and an addictive hook, coupled with lyrics that empower listeners to disregard others' judgments and words as fleeting bubbles.
STAYC's performances of 'Bubble' not only highlighted their distinctive teen fresh appeal but also showcased their impeccable live skills. The choreography, incorporating balloon-like movements, added a cute and easy-to-follow element to their stage presence, while the song's lyrics were emphasized by the popping bubble sound effects, maximizing STAYC's vivacious and lively charisma.
Beyond their performances, STAYC engaged with fans through a range of content, including music shows, variety programs, and web-based shows, further strengthening their connection with their dedicated fanbase. With their latest album, STAYC has carved a unique niche for themselves in the K-pop scene, achieving impressive sales figures, chart-topping positions, and millions of views on their 'Bubble' music video. Their upcoming 'STAYC 1ST WORLD TOUR [TEENFRESH] in SEOUL' and subsequent tour in 11 cities promise to continue their rising trajectory in the global music landscape.
Source: sports.khan.co.kr
---
Who is STAYC?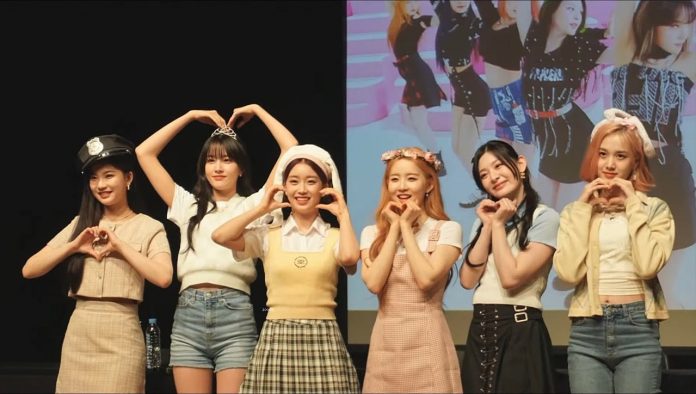 | | |
| --- | --- |
| Artist Name | STAYC |
| Current Status | Active |
| Years Active | 2020–present |
| Debut | 2020 |
| Agency | High Up Entertainment |
| Fandom Name | SWITH |
| Type | Girl Group |
| Genre | K-pop |
| Member Name | Sumin, Sieun, Isa, Seeun, Yoon, J |
---
More articles about STAYC:
STAYC secures their first No. 1 win on 'The Show' after their comeback with 'Bubble.' The group expressed their gratitude to their fans and shared their love for them, marking a significant milestone in their career.
STAYC announces their comeback on the 16th with their 3rd mini-album 'TEENFRESH.' The article highlights the partial release of their album, creating anticipation among fans for their upcoming return.
STAYC approaches the top spot on the charts, achieving a career high with 'Teddy Bear.' The article discusses the group's notable progress and success in their music career.
STAYC receives the 2022 MMA Global Rising Star Award, recognizing their rising prominence in the music industry. This award underscores their growing international presence and potential as a global K-pop act.
STAYC celebrates reaching another milestone with 100 million streams, emphasizing their continuous success and popularity in the music streaming world.