NewJeans' track 'Super Shy' from their second mini-album 'Get Up' continues to demonstrate global strength by remaining on the UK Official Singles Chart for its ninth consecutive week. Initially entering the chart at 59th place on July 14th, the song reached its highest position at 52nd place on July 28th. Despite a brief slowdown, it has maintained steady popularity for almost two months.
Released on July 7th, 'Super Shy' achieved an impressive milestone by surpassing 200 million streams on Spotify within 60 days (as of September 5th), setting a new record for New Jeans as the quickest song from their catalog to reach this milestone.
In addition to their international success, New Jeans has dominated the domestic music charts for two months. 'Super Shy' claimed the top spot in the August digital and streaming sections of the Circle Chart, securing the number one position for two consecutive months. Another title track from 'Get Up,' 'ETA,' also performed well, securing the second spot in both categories on the August charts, following closely behind 'Super Shy.'
Source: mksports.co.kr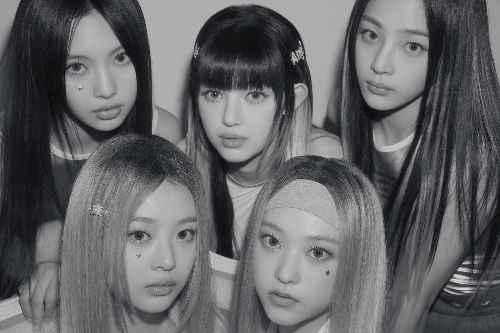 ---
More articles about NewJeans:

New Jeans, Psy, and ATEEZ are set to grace the stage at New York's MetLife Stadium in October, and fans can finally get their hands on tickets starting September 18th. This highly anticipated event promises a thrilling performance from these acclaimed artists, creating buzz among K-pop enthusiasts and concertgoers alike, as they eagerly await the chance to secure their seats.
New Jeans' pop-up store has ignited a frenzy of excitement with its explosive response. The K-pop group's dedicated fan base has flocked to the store to grab exclusive merchandise and immerse themselves in the New Jeans experience. The successful pop-up store reflects the group's strong connection with fans and showcases their ability to create meaningful interactions beyond their music.
New Jeans' recent achievement of reaching the number one spot on the US Billboard 200 chart has left fans in awe. Singing together with their audience at Lollapalooza, the group created a spine-tingling atmosphere that showcased their immense popularity and deep connection with fans. This remarkable feat further solidifies New Jeans' position as a global sensation, captivating audiences with their music and live performances.